Arizona Bathroom Accessibility
Do You Need Handicap Access in Your Arizona Bathroom?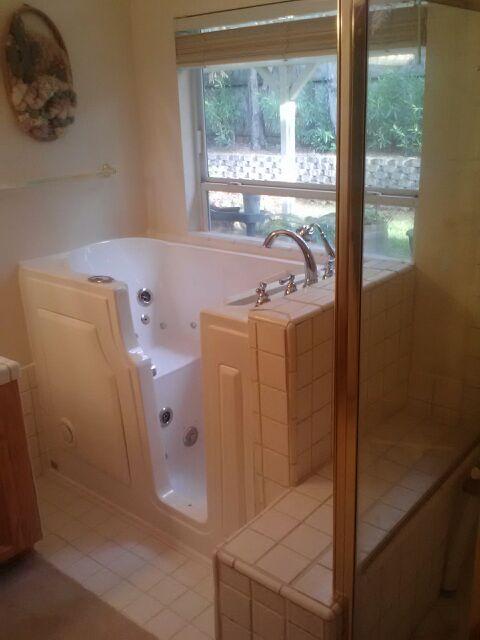 Independent Home Products, LLC has been installing walk in bathtubs in Arizona homes since 2007. Over the last 16 years they have become leading installer of AZ walk in tubs and Freedom walk in showers for individuals with safety concerns or those needing bathroom assistance.
Arizona Bathroom Accessibility equipment Independent Home Products, LLC typically installs includes:
Walk in bathtubs
Walk in showers
Grab bars and Seating in Walk Ins
Independent Home Products, LLC's Arizona bathroom accessibility services include:
Installation of walk in tubs throughout Arizona - Our state of the art, custom manufactured walk in tubs have helped thousands of customers remain independent homes
Walk in Showers - Some customers prefer to cleanse in a shower over soaking in a tub. Our Freedom walk in showers offer similar safety features, including roll in access, comfortable seating, easy to access fixtures and well placed safety grab bars.
Affordable Prices – When looking to improve accessibility of your Arizona bathroom, walk in bathtubs are an affordable option. Our high quality walk in tubs are made in our factory in Long Island, NY and are shipped directly to your Arizona home. Because our tubs are installed right here, we experience tremendous savings, which are transferred to our customers. Once delivered, our walk in tubs can be installed in just a day or so. You'll find competitive pricing from Independent Home Products, LLC's experienced bathroom safety professionals.
As a leading Arizona walk in bathtub installer, Independent Home Products, LLC offers a variety of accessibility solutions for area residents. Independent Home Products, LLC is a name you can trust for all of your walk in shower and walk in tub needs, to help decrease risk of falls and injuries by Arizona's disabled population, while providing greater independence and dignity during bathing. Independent Home Products, LLC offers affordable prices for Arizona walk in bathtub installations. Call (844) 873-9499 to learn more.